Colfax Works – Pilot Project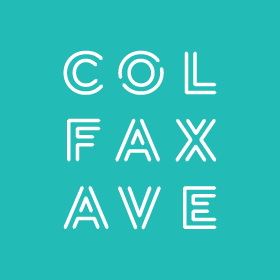 The Colfax Ave Business Improvement District (BID) is seeking proposals from qualified workforce development providers to partner on a pilot project, Colfax Works, from June-August 2018. The goal is to provide employment opportunities (within the BID's boundaries) and supportive services to help provide a path to independence and stability for formerly incarcerated or homeless individuals.
Colfax is a place where all are welcome. It is also a place where a dense residential and commercial population intersect with social service providers, homeless populations, crime, and mental illness. We also have the District 6 Police Station and many communities of faith within or just outside our boundaries.
The BID has identified a need to further invest in our community by providing opportunity to those who may not be given the chance otherwise. We believe that a workforce development program on Colfax will help to end the cycles of homelessness and criminal recidivism experienced by so many in our city. The program will begin with a three month pilot from June-August 2018, with the long-term vision of turning it into a permanent year-round program.
To apply:
We invite qualified vendors to submit your proposal for this exciting project on Colfax. Download the RFP below and submit your proposal via the online form. Submissions are due February 2nd, 2018.
Questions about the RFP are due by January 29, 2018 and all questions with their answers will be posted on this page. Submit all questions by email to Michelle Valeri at michelle@colfaxave.com with the Subject line: "Question – RFP."
Selection Schedule*
Advertise RFP January 19, 2018

Deadline to Submit Questions January 29, 2018

Submittals Due 5:00 p.m. MST February 2, 2018

Evaluation of proposals Feb 9 – Feb 19, 2018

Short Listed Firms and Schedule Interview Feb 20 – Mar 2, 2018

Firm selected & notified March 15, 2018

Survey, Logistics, Uniforms, etc. March – April 2018

Pilot begins June 2018

Mid-term Report July 2018

Pilot Ends August 2018
*Note:  All dates are tentative and subject to change.
Questions & Answers
Q: The RFP says CBID wants the hours of operation to be 7am to 7pm. Is that Monday – Friday or 7 days a week?
A:  Ideally it would be 7 days a week of coverage. However, this is flexible and may not make the most sense or be doable with our budget. So we are open to options recommended from the vendor.
Q: Can the equipment required to provide services proposed be purchased with these funds?
A: Yes; ideally the vendor will already have access to most of the equipment needed; but if some costs can be worked into the budget, that will work. However, the BID will not have ownership over the equipment.
Q: Can we speak with the current maintenance provider to include them in this process?
A: Yes – Front Range Services, contact is Jack Curtain – frontrangeservices@comcast.net
Q: Drug testing, how important is that?
A: Our goals are to provide a service to the business district while also providing a path to stability and independence for participants. If a vendor can show past experience of demonstrated success without drug testing, we are open to considering that approach. If past experience shows that drug testing is important to program success, it becomes a more important aspect to us.
Q: Can the cost of drug testing be included in the budget?
A: Yes.
Q: How much are we allowed to ask for?
A: The budgeted range is $15-20K; we would like vendors to submit one proposed budget, but you could note areas that are flexible and could be scaled up or down.