Colfax Avenue is rich with a storied past and the story of Denver's continuous evolution. Streetsblog Denver editor, David Sachs, calls Colfax the "most democratic street in Denver" referring to a wide range of personalities, businesses, and wealth along America's longest commercial street. Playboy Magazine coined Colfax the "longest, wickedest street in America" and Jack Kerouac wrote about Colfax Avenue in the Beat Generation novel On the Road.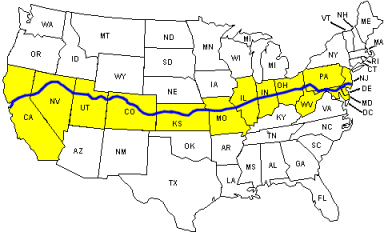 It began as a major thoroughfare during the Gold Rush and then transformed into US 40 which ran 3,157 miles from Atlantic City to San Francisco, seamlessly traversing the entire state of Colorado, before the interstate system was built. Originally called "Golden Road", as well as Grand Avenue, Colfax Avenue changed its name in honor of Schuyler Colfax, a powerful Indiana congressman and Speaker of the House of Representatives at that time. As Denver grew from its infancy at the confluence of Cherry Creek and the South Platte River, it moved up "the hill" along Colfax bringing greater density of residents to support businesses.
Building transit also helped economic development of the corridor. It had a streetcar trolley down the center of the street until 1950. After I-70 was built, Colfax suffered from a decline in tourism, and the liveliness and vibrancy of its heyday subsided. Abandoned buildings paved way to parking lots during the urban renewal period. More parking lots, fewer business density, and decreased investment contributed to issues of blight and crime in the corridor. The area still suffers from some of these issues today.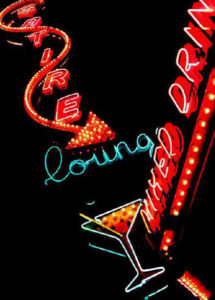 Thankfully, with the help of the Colfax Ave Business Improvement District (the City's second oldest BID), neighbors, the City of Denver, and private developers, Colfax is strong and ready to reclaim its title as Denver's premier "main street" once again. The street's growing vibrancy provides more "eyes on the street" and is attracting newer businesses to join the iconic Colfax "institutions" such as Pete's Kitchen, Pete's Satire Lounge, Voodoo Doughnut, Tom's Diner, The Irish Snug, and more.
It has a thriving live music scene with The Fillmore, The Ogden Theater, The Lion's Lair and many more bars serving up live music as well. Colfax is known for its originality, both in character and in businesses. Colfax supports local businesses and even though some national chain stores have popped up along the corridor, its identity is in the small, locally-owned shops. The Colfax Renaissance is well underway and currently enjoys great support from the community, the City, and investors. Colfax is "open for business"!
Want more on Colfax's storied past? Click here for the full story from our friends at colfaxavenue.org.