Board of Directors
The Colfax Ave BID Board of Directors is comprised of a diverse group of area business and property owners within the BID's boundaries. The board serves on a volunteer basis and brings expertise from numerous industries, including real estate, banking, entertainment, retail, development, and architecture.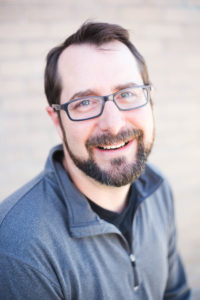 Sean O'Connell – 
President
As part of his job as VP of Operations for Live Nation Denver, Sean is the General Manager of the Fillmore Auditorium, the historic building that has been a Colfax Ave. fixture for 110 years. Originally from Chicago, Sean has loved calling Denver home for over 15 years. When not at work, you can find him enjoying Denver's great music, arts and sports or escaping to hike or camp in the mountains.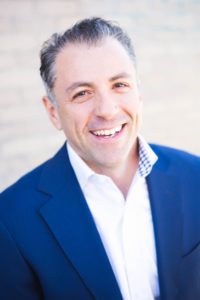 Jimmy Balafas – 
Vice President
As Co-Founder/Managing Partner of Kentro Group, a commercial real estate investment company best recognized for its growing portfolio of grocery-anchored shopping centers and for its commitment to urban street retail, adaptive re-use projects and ground-up developments. Kentro now owns or is in the development stages with more than 50 properties throughout the Denver metro area and beyond. Jimmy began his career as a consultant for Accenture in Chicago and moved into commercial real estate through increasingly larger roles in development with several Denver-based firms before founding Kentro Group.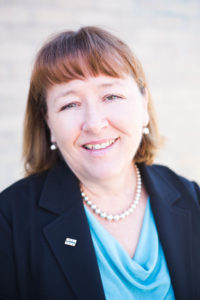 Vicky Hales – 
Treasurer
Vicky Hales has been a banker with UMB Bank for over 26 years. She partners with her clients to help them achieve financial success. She has held many different positions at UMB, including her current role as Branch Manager which allows her to coach her team to success. Highlights include Top Producer awards for both the Colorado market and the entire company in 2013. Vicky is passionate about volunteering her time to local organizations. She has held and currently holds many board positions including Colfax on the Hill, Treasurer for National Coalition Against Domestic Violence, Treasurer for CBID, and is a past full-time volunteer with the USO. Vicky is married and enjoys spending time with family, traveling, and cooking.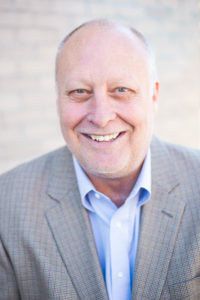 Ron Vaughn – 
Secretary
Ron attended high school and college in California where he met his wife Karen Robinson. They have two daughters, Rebecca and Rachel; both reside in Denver. Ron is on the Boards of the Colfax Ave BID, Wine and Spirits Guild of America and Coloradans For Safety. He is a Veteran and a member of the Denver Lions Club. Co-Owner and COO of Argonaut Wine and Liquor, Ron has been on Colfax for 25 years. Argonaut is celebrating 50 years on Colfax this year.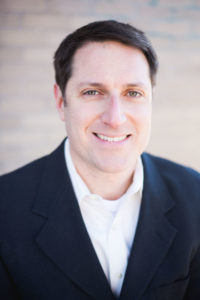 Andy Baldyga
Staff Members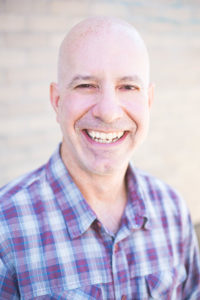 Frank Locantore – 
Executive Director
Frank chose Denver after growing up in suburbia Long Island, and living for short periods of time in Florida, Pennsylvania, Maryland, Massachusetts, Toronto, and Washington DC. The convenience of urban life, no humidity, great communities, proximity to wonderful outdoors and so much more make him feel so fortunate to live here that he wants to share this fortune with everyone. Experiences with neighborhood groups in Capitol Hill, Colfax, and Uptown inspire him to be involved locally. As Executive Director of the Colfax Ave BID, Frank has found the perfect job to blend his non profit organizing experience with his love for local issues. Twenty-five years with state and national non profits such as CoPIRG, Canadian Parks & Wilderness Society (CPAWS), and Green America have trained him on the value of collaboration, advocacy, and perseverance.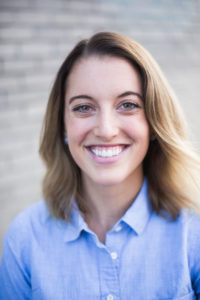 Michelle Valeri – 
Communications & Programs Director
Michelle recently joined the Colfax Ave BID from Washington, DC, where she worked as the Marketing Director for the Capitol Hill BID. For those not familiar with that area of Washington, DC, it has a lot of the same characteristics as Colfax. There was a lot of potential in the area that wasn't being fulfilled. A combination of tactics that brought new transit lines, "ambassador" and street cleaning teams, and business development support helped to make the area a highly sought community for new businesses and residents. A New Jersey native, Michelle is enjoying the lack of humidity and the adventurous lifestyle of Colorado. On the weekends, you'll find her hanging with her horse, Dave, or hiking with her rescue pup, Mason.