Board of Directors
The Colfax Ave BID Board of Directors is comprised of a diverse group of area business and property owners within the BID's boundaries. The board serves on a volunteer basis and brings expertise from numerous industries, including real estate, banking, entertainment, retail, development, and architecture.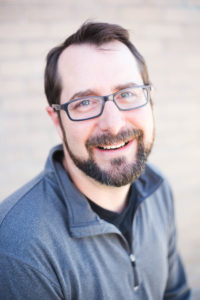 Sean O'Connell – 
President
As part of his job as VP of Operations for Live Nation Denver, Sean is the General Manager of the Fillmore Auditorium, the historic building that has been a Colfax Ave. fixture for 110 years. Originally from Chicago, Sean has loved calling Denver home for over 15 years. When not at work, you can find him enjoying Denver's great music, arts and sports or escaping to hike or camp in the mountains.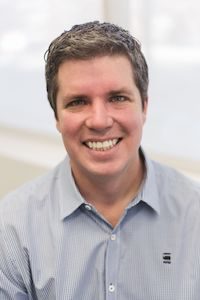 Jimmy Callahan –
Vice President
Jimmy has been in the restaurant business when he started working as server as a teenager. He's lived in Dallas, San Francisco, and Boulder and started Prohibition at
504 East Colfax
in 2011. The site used to be the Roslyn Grill and since Jimmy has opened Prohibition, the neighborhood has been getting better. His recent venture is Lena, a Latin America inspired restaurant on South Broadway. Jimmy brings decades of restaurant experience and a savvy business acumen to the Colfax Ave BID board.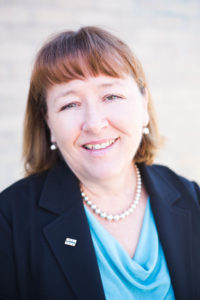 Vicky Hales – 
Treasurer
Vicky Hales has been a banker with UMB Bank for over 26 years. She partners with her clients to help them achieve financial success. She has held many different positions at UMB, including her current role as Branch Manager which allows her to coach her team to success. Highlights include Top Producer awards for both the Colorado market and the entire company in 2013. Vicky is passionate about volunteering her time to local organizations. She has held and currently holds many board positions including Colfax on the Hill, Treasurer for National Coalition Against Domestic Violence, Treasurer for CBID, and is a past full-time volunteer with the USO. Vicky is married and enjoys spending time with family, traveling, and cooking.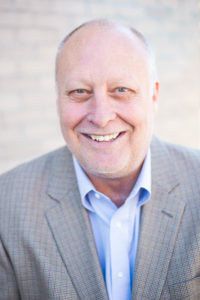 Ron Vaughn – 
Secretary
Ron attended high school and college in California where he met his wife Karen Robinson. They have two daughters, Rebecca and Rachel; both reside in Denver. Ron is on the Boards of the Colfax Ave BID, Wine and Spirits Guild of America and Coloradans For Safety. He is a Veteran and a member of the Denver Lions Club. Co-Owner and COO of Argonaut Wine and Liquor, Ron has been on Colfax for 25 years. Argonaut is celebrating 50 years on Colfax this year.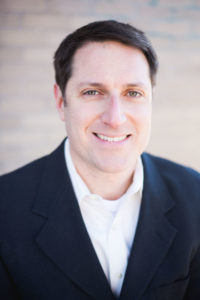 Andy Baldyga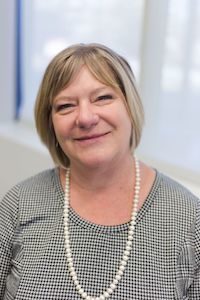 Kathy Bettis
Kathy Bettis is the hands-on director of Kentro Group's portfolio asset management efforts, leveraging her 25+ years of expertise in financial analysis, forecasting and property operations and management. She also manages tenant relationships, supervises property maintenance and leads overall office administration.  Kentro Group's holdings on Colfax are a key emphasis of her position. Prior to joining Kentro Group, she was a Senior Asset Manager and Director of Maintenance for Etkin Johnson Real Estate Partners where she was responsible for more than one million square feet of retail and commercial space. While not at work she enjoys traveling and cooking.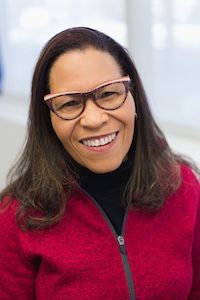 Yvette Freeman
Yvette Freeman joined Denver based Progressive Urban Management Associates (P.U.M.A.)., an economic development and planning firm in 2015.
Years ago, Yvette was employed with the Downtown Denver Partnership and operations manager for the Downtown Denver Business Improvement District, overseeing contractors that provided cleaning, snow removal, landscape care, and other forms of infrastructure maintenance. In this role, Yvette also managed public vending and other space activation programs for Denver's 16th St. Mall, and worked collaboratively with the City of Denver on numerous streetscape improvement projects. During her 11-year tenure, she supported economic development initiatives, developed marketing programs and provided outreach to downtown businesses. 
Beginning in 2004, Yvette spent 10 years in the Washington, DC area, nearly 6 years as operations manager of the flourishing downtown in Silver Spring, MD. In her position, Yvette managed 40 plus union employees and helped establish an innovative program to keep the downtown area clean and safe during tough economic times. Yvette was lured to Denver in 2014 by the national clean and safe contractor Block by Block. She managed 70 employees and the company's vast clean and safe operation for the Downtown Denver Business Improvement District.
Staff Members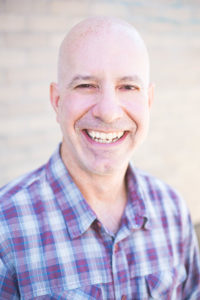 Frank Locantore – 
Executive Director
Frank chose Denver after growing up in suburbia Long Island, and living for short periods of time in Florida, Pennsylvania, Maryland, Massachusetts, Toronto, and Washington DC. The convenience of urban life, no humidity, great communities, proximity to wonderful outdoors and so much more make him feel so fortunate to live here that he wants to share this fortune with everyone. Experiences with neighborhood groups in Capitol Hill, Colfax, and Uptown inspire him to be involved locally. As Executive Director of the Colfax Ave BID, Frank has found the perfect job to blend his non profit organizing experience with his love for local issues. Twenty-five years with state and national non profits such as CoPIRG, Canadian Parks & Wilderness Society (CPAWS), and Green America have trained him on the value of collaboration, advocacy, and perseverance.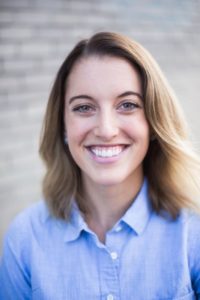 Michelle Valeri – 
Communications & Programs Director
Michelle joined the Colfax Ave BID from Washington, DC, where she worked as the Marketing Director for the Capitol Hill BID. For those not familiar with that area of Washington, DC, it has a lot of the same characteristics as Colfax. There was a lot of potential in the area that wasn't being fulfilled. A combination of tactics that brought new transit lines, "ambassador" and street cleaning teams, and business development support helped to make the area a highly sought community for new businesses and residents. Michelle brings a mix of marketing, event planning, and program management experience to her role with Colfax Ave. A New Jersey native, Michelle is enjoying the lack of humidity and the adventurous lifestyle of Colorado.